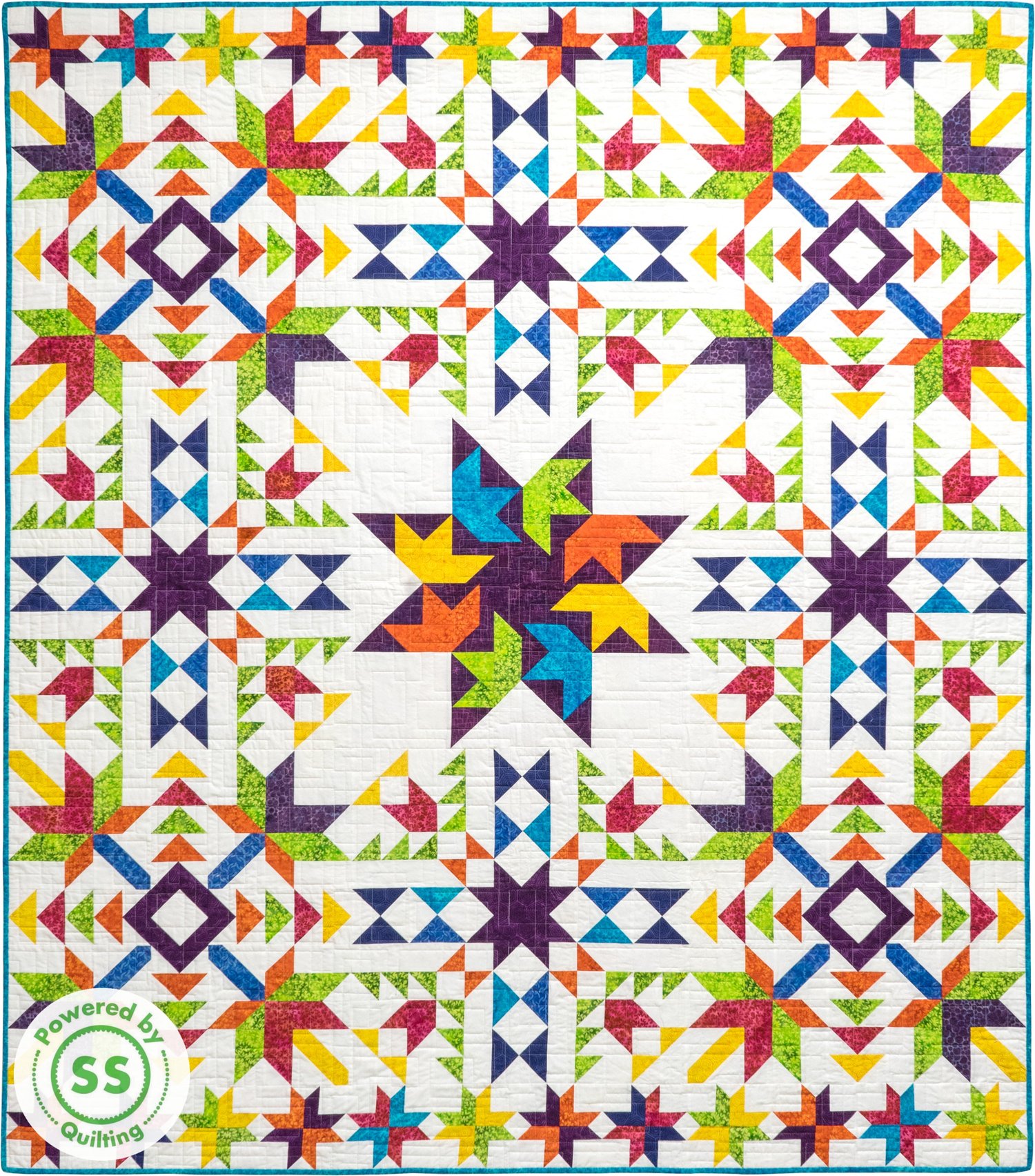 PBQ116 - Barn Quilt BOM
The Barn Quilt BOM PDF quilt pattern includes thirty pages of step-by-step instructions and color images.  The quilt is a 6-month block of the month and finishes at 72"x84".  It also includes instructions for 3 bonus quilts using the same blocks!
Copyright (c) 2019 Sherry Shish for Powered By Quilting
This PDF quilt pattern may not be reproduced or distributed.
Read about this pattern on my blog: 
https://poweredbyquilting.com/2019/05/17/barn-quilt-bom-quilt-pattern-friday-foto-fun-84/
The sample shown in the photos uses Kaleidoscope by Island Batik